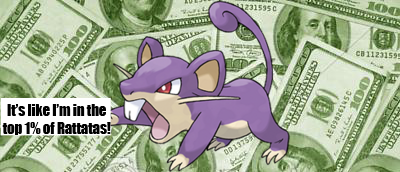 Ohoho. HAHAHAHAHEHE. JKFASEHGKLENKGLNALKDG GIGGLE SNORT.
Perhaps someone can make the predator of Rattata's holding pepper spray, or the prey of Rattata portrayed as a protestor. (Swap that perhaps. It makes little sense that the predator is holding pepper spray.)
Took 3 minutes, 2 of which involved finding the pictures or Rattata and the background.